FixIT
prevents threats and makes your IT infrastructure secure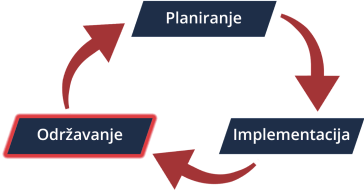 1

Everything you need for work
FixIT. operations center
Whether or not your company has its own IT staff, our system engineers, administrators and technicians will make sure your core business operations run smoothly by planning, implementing and maintaining the necessary security standards, antivirus solutions, installing and implementing new business applications and taking care of the installation and maintenance of your infrastructure.
MONITOR MONITOR
Proactive and precise problem detection by constantly monitoring your IT infrastructure
REPORT REPORT
Regular reports on all detected threats and implemented solutions as well as the state of the system as a whole
FIX FIX
Fast fix of all problems that might cause issues for the functional stability of the system
ON SITE ON SITE
A team of highly qualified experts is ready to take care of any potential issues directly at your location
SERVICES
FIXIT BASIC MONITOR & REPORT
FIXIT STANDARD MONITOR & REPORT MONITOR & FIX
FIXIT OPTI MONITOR & REPORT MONITOR & FIX on site
ADVANTAGES
TRADITIONAL MAINTENANCE SERVICES
fixit
FOCUSED ON TECHNOLOGY
FOCUSED ON PROCESSES
TAKING CARE OF ISSUES WHEN THEY HAPPEN
ISSUE PREVENTION
CENTRALIZED, IN HOUSE
DISTRIBUTED, SOURCED
ISOLATED
INTEGRATED, THROUGHOUT THE ORGANIZATION
"one off", adhoc
REPEATABLE, PREDICTABLE
INFORMAL PROCESSES
BEST FORMAL PRACTICES
it PERSPECTIVE
business PERSPECTIVE
FIXIT. OPERATIVNI CENTAR
Bez obzira ima li Vaša tvrtka dedicirano informatičko osoblje, naši inženjeri, administratori i tehničari osiguravaju kontinuiranu podršku u implementaciji i održavanju serverskih sustava uz platformsku i tehničku uslugu za vrijeme i nakon isteka jamstva.
Naš tim pruža pomoć u neometanom poslovanju te planiranju, uvođenju i održavanju Vaših poslovnih baza, mailing sustava, zaštiti podataka, planiranju i implementiranju sigurnosnih pravila i antivirusnih rješenja, instalaciji i implementaciji novih poslovnih aplikacija, kao i postavljanju mrežne, žične i bežične infrastrukture.
Sličan sustav koristi se za velike i složene IT sustave u svijetu, a Ventex ga je prilagodio i učinio financijski pristupačnim i manjim hrvatskim tvrtkama. Uz udaljeno održavanje, korisnici mogu birati i dolazak na lokaciju te pripravnost izvan radnog vremena. Cijene se definiraju temeljem količine opreme i održavanih servisa a ažuriraju se po promjeni broja iste.
Iza kulisa
Srce i mozak cijele platforme je Centralna konzola za upravljanje u obliku "Cloud" aplikacije. Centralna konzola je naše središte za monitoring, upravljanje i automatiziranje procesa koja FixIT timu pruža cjelokupni uvid u stanje korisničke opreme, antivirusa, zakrpi i backupa.
Komunikacija između korisnika i Centralne konzole odvija se kroz sigurni kanal a podaci se ažuriraju u 5-minutnim intervalima.
Korisnička oprema i aplikacije se održavaju u skladu sa standardima struke, s ciljem rješavanja svih nepravilnosti u najkraćem mogućem roku.
 
FixIT testimonials
By using FixIT, we were able to achieve instant and long-term time and money savings. What we like most, is the fact that we have constant communication with the technicians who monitor our systems, and we truly feel like someone is taking care of the functionality of our systems.

When it comes to big networking systems, there is no room for any issues in the communication of all aspects of our IT infrastructure. The success of the whole organization depends on perfect working order of all systems. FixIT manages to quickly detect any issues that may occur, which helps us prevent any potential problems.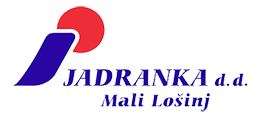 Proces uspostavljanja FixIT-a
Proces uspostavljanja FixIT-a
1) Kako bi se FixIT uopće mogao ugovoriti, potrebno je prvo provesti snimku stanja IT sustava gdje prikupljamo podatke o Vašem IT sustavu.
2) Nakon provedene snimke dobivate elaborat postojećeg stanja IT sustava i prijedlog konsolidacije. Ovim elaboratom predstavljamo zatečeno stanje IT sustava i prijedloge kako ispraviti postojeće nedostatke.
3) Iz prijedloga konsolidacije se zatim dogovara što će se od prijedloga odraditi i kojom će se dinamikom to odraditi. Nakon tog sastanka se izrađuje plan aktivnosti za unaprijeđenje IT sustava.
4) Iz plana aktivnosti izrađuje se financijski plan. Financijskim planom se definira koliko je potrebno investirati da bi se sustav doveo iz zatečene točke A u željenu točku B.
5) Aktivnim radom na ispravljanju i uklanjanju nedostataka kroz provođenje dogovorenih aktivnosti se sustav priprema za daljnje održavanje. Po uspješnom provođenju aktivnosti uspostavljamo FixIT kako bismo preuzeli brigu o održavanju Vašeg IT sustava. 
We are here to help you
With FixIT, you can focus on your core business while we take care of your IT infrastructure.